Veckans Cocktail – Grapefruit Tom Collins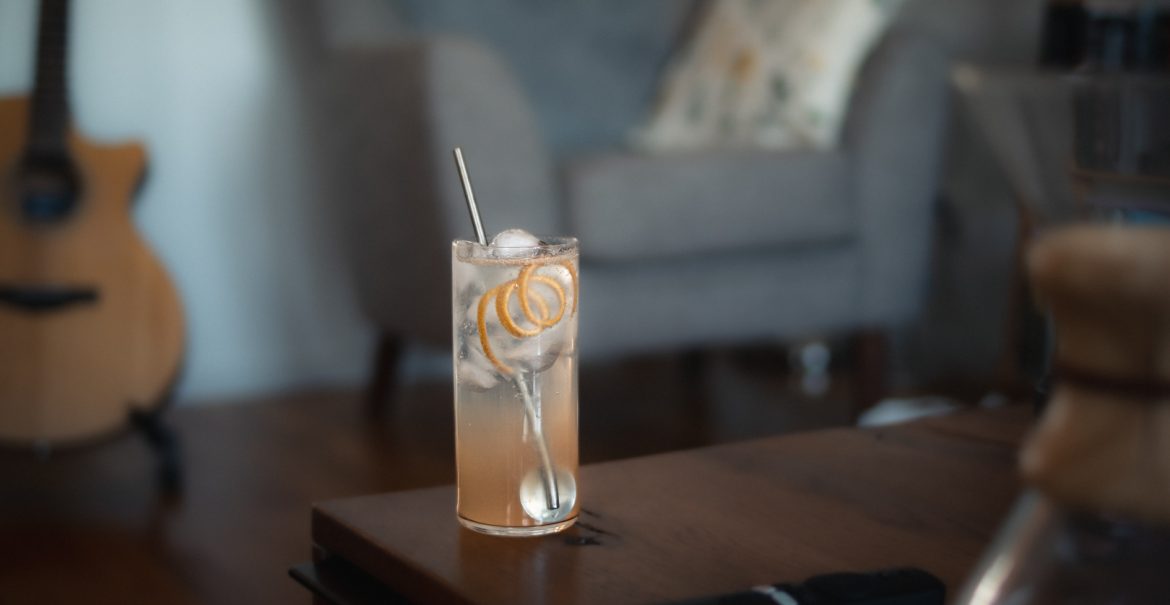 Dessa inlägg kommer att övergå till Svenska i slutet av mars.
So last week was from Gin Rickey to a Tom Collins but with the lemon exchanged to the juice from a red grapefruit. However, I felt like it missed a lot of acidity so my first impression was that I had to redo it. The drink last week itself wasn't bad by any means, it's just that I like a lot of acidic sharpness, and it gives me a fresh boost which is my favorite way to flavor alcoholic drinks.
The thing is that if I just take away the grape juice and add lemon, it will be a Tom Collins and I've basically not done anything. However, since the fruitiness from the red grape is so flavorful that I'll keep it. So which citrus works best with red grape? The citrus that worked out best for me was Lemon, so I just added that. I tried different ratios and found that 2cl of Lemon juice to 3cl red grape juice was the best.
Grapefruit Tom Collins
5cl Gin (I used one of my favorites, Blekinge Gin by @oneninespirits)
3cl Red Grapefruit Juice
2cl Lemon Juice
2cl Simple Syrup
5cl Soda Water
Directions:
Shake the gin, syrup, grapefruit juice and lemon juice with ice. When cold pour in the soda water in the shaker, when you later strain this over a glass with ice it will be more mixed in than just pouring the soda water afterwards.
To differentiate the two drinks I had to use the same Gin, not that it's a problem since it's an amazing Gin. To me, this is a much more balanced drink and I actually prefer it to a normal Tom Collins, maybe it's because I've had it a lot or that I'm just into the grape flavor. Anyways, a great and fresh drink!
The glass I've used is the lovely "NUDE Finesse Hi-Ball" from @barkonsultnordic; they have the best selection of glass and the best price. Check them out! ⠀⠀
#cocktail #cocktails #bartender #drinks #mixology #drink #cocktailbar #drinkstagram #mixologist #instagood #craftcocktails #cocktailporn #cocktailtime #cheers #alcohol #cocktailsofinstagram #kaffenytt #collins #grapefruit #gin #sodawater #redgrape #lemon