Veckans Cocktail – Grapefruit Gin Soda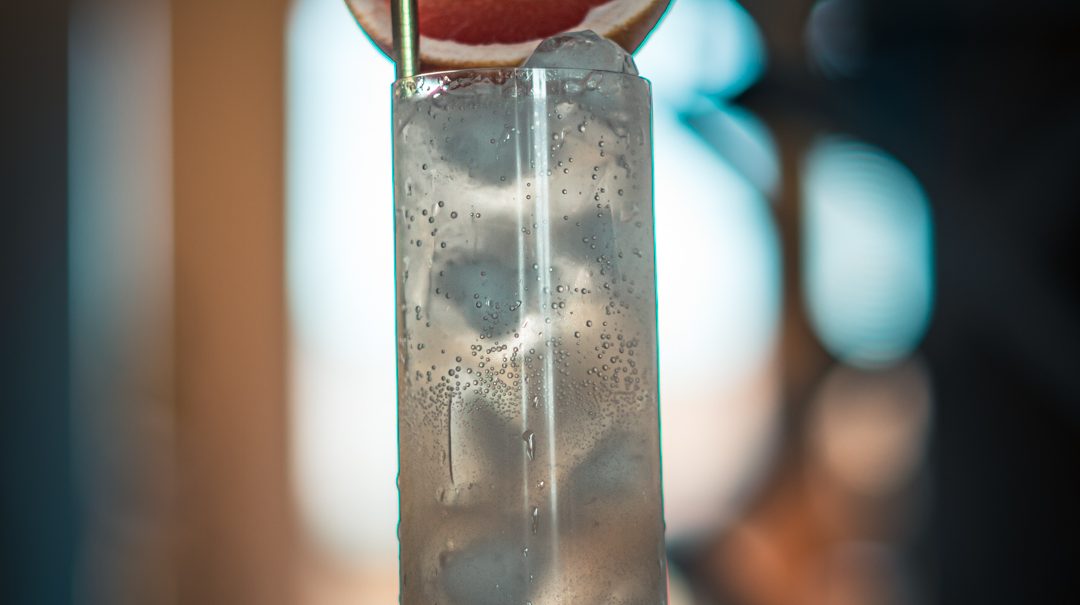 Dessa inlägg kommer att övergå till Svenska i slutet av mars.
Today I actually wanted to do a Gin Rickey; however there was no lime at the store so I thought that buying a red grapefruit should make an interesting alternative. I wanted to make it the same way as a sweetened Rickey or a Tom Collins but exchanging the citrus with red grapefruit. With this I knew that it wouldn't get to be a sour drink, it would be more bitter, sweet and fruity. Which made me miss a bit of acidity, I might do one with lime or lemon next time. With that I mean the same recipe as today but with added lime or lemon.
While doing this drink I actually thought that you could easily make it to a non-alcoholic drink instead, I'll look into that since I want to introduce more mocktails in the future.
Grapefruit Gin Soda Recipe:
5cl Gin (I used one of my favorites, Blekinge Gin by @oneninespirits)
3cl Red Grapefruit juice
2cl Simple Syrup
5cl Soda Water
Directions:
Shake the gin, syrup and grapefruit juice with ice. When cold pour in the soda water in the shaker, when you later strain this over a glass with ice it will be more mixed in than just pouring the soda water afterwards.
This was a really refreshing drink, I would love to tweak it a bit more in the future, but for those of you doesn't like the sweet sour taste, and this will instead be your sweet and bitter drink. Fruity and lovely!
This amazing Hi-ball glass is called Levitas and can be bought from @barkonsultnordic.
#cocktail #cocktails #bartender #drinks #mixology #drink #cocktailbar #drinkstagram #mixologist #instagood #craftcocktails #cocktailporn #cocktailtime #cheers #alcohol #cocktailsofinstagram #kaffenytt #collins #grapefruit #gin #sodawater #redgrape