Veckans Cocktail – Gin Rickey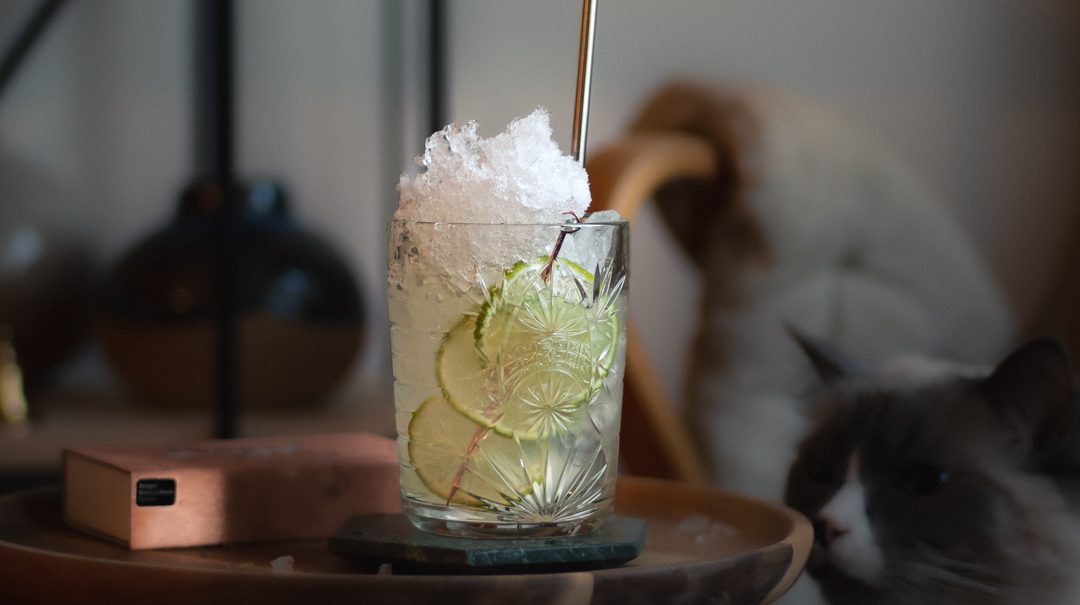 Dessa inlägg kommer att övergå till Svenska i slutet av mars.
Now we're finally doing a Gin Rickey!
Since two weeks back I've been wanting to do a Gin Rickey, but the store didn't have any limes so I bought a grape instead… However, after "perfecting" that experiment I'm back to the Gin Rickey.
I really like the Tom Collins, and I also like the Grapefruit Collins I did last week, so it would feel wrong not to do the Gin Rickey when I've been waiting to post about it for two weeks haha! I've seen a lot of different versions of doing the Gin Rickey, but my absolute favorite is by doing it as I do a Tom Collins but with Lime instead. By doing that you'll get what I think is perfect balance.
Gin Rickey Recipe:
5cl Gin (I used one of my favorites, Blekinge Gin by @oneninespirits)
3cl Lime juice
2cl Simple Syrup
5cl Soda Water
Directions:
Shake the gin, syrup and lime juice with ice. When cold pour in the soda water in the shaker, when you later strain this over a glass with ice it will be more mixed in than just pouring the soda water afterwards.
Gin Rickey is an absolute favorite when it comes to soda based drinks and I just love the taste of lime, it's a bit sharper and less "clean" than a lemon and that just might be it. I like to do it like this, I've seen with or without syrup, but I would do it with syrup or lime cordial since it will balance out a lot of flavors.
In this glass, I used the Starla DOF glass by Libbey from @barkonsultnordic.⠀
#cocktail #cocktails #bartender #drinks #mixology #drink #cocktailbar #drinkstagram #mixologist #instagood #craftcocktails #cocktailporn #cocktailtime #cheers #alcohol #cocktailsofinstagram #kaffenytt #collins #grapefruit #gin #sodawater #redgrape